One solution for video, command and control, and telemetry
We offer modules for clients that want to build or customize a commercial drone, and these solutions are also popular for demanding hobbyists and FPV pilots. Our modules are also available at scale for small-run commercial drones and robotics companies.
What's in the module
We have HDMI-in-HDMI/USB-out version and Ethernet-in-Ethernet-out versions. Ethernet-in-HDMI-out and HDMI-in-Ethernet-out versions are also possible.
UART is used for telemetry and PPM/SBUS is used for RC.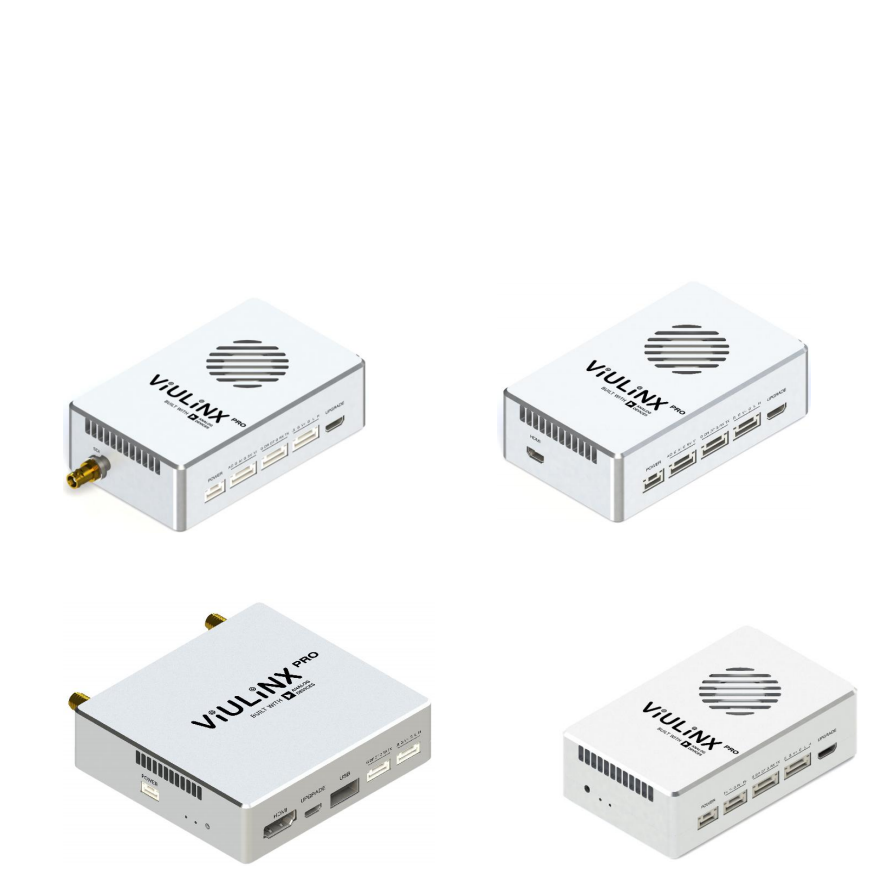 -Multiple video interfaces
-RF switch on the air side
-Robust NLOS performance
-Adaptive frequency hopping
Next-Gen VIULinx Pro HD wireless link
Product Details:
Viulinx Pro is build on Xilinx FPGA and Analog Device's transceiver, AD936x
Frequency: 2.4GHz, 1.4GHz ,5.8GHz(70M~6GHz Customization)
Bandwidth: 2.5MHz (uplink), 10MHz(downlink)
Max. Tx Power: 27dBm (FCC), 20dBm (CE)
Range: 10km, 20km, 50km, 100km
Video Compression: H.264/H.265
Video Format:AV(PAL 50i/NTSC 60i),HDMI(480P@60fps 720P@50fps 720P@60fps 1080P@50fps 1080P@60fps), SDI(720P@50fps 720P@60fps 1080P@50fps 1080P@60fps)
Modulation: OFDM
Constellation: BPSK, QPSK, 16QAM
FEC: LDPC (1/2, 2/3, 3/4,5/6)
Duplex: TDD
Downlink Throughput: 2.3Mbps ~ 12Mbps
Uplink Throughput: 115kbps
Interface: HDMI+AV, SDI+AV,Ethernet, USB, Serial, SBus/PPM
Latency: <200ms (Camera dependent)
Operation Voltage: 7V~16V
Operating Temperature: -20°C ~55°C
Certification: FCC/CE/GITEKI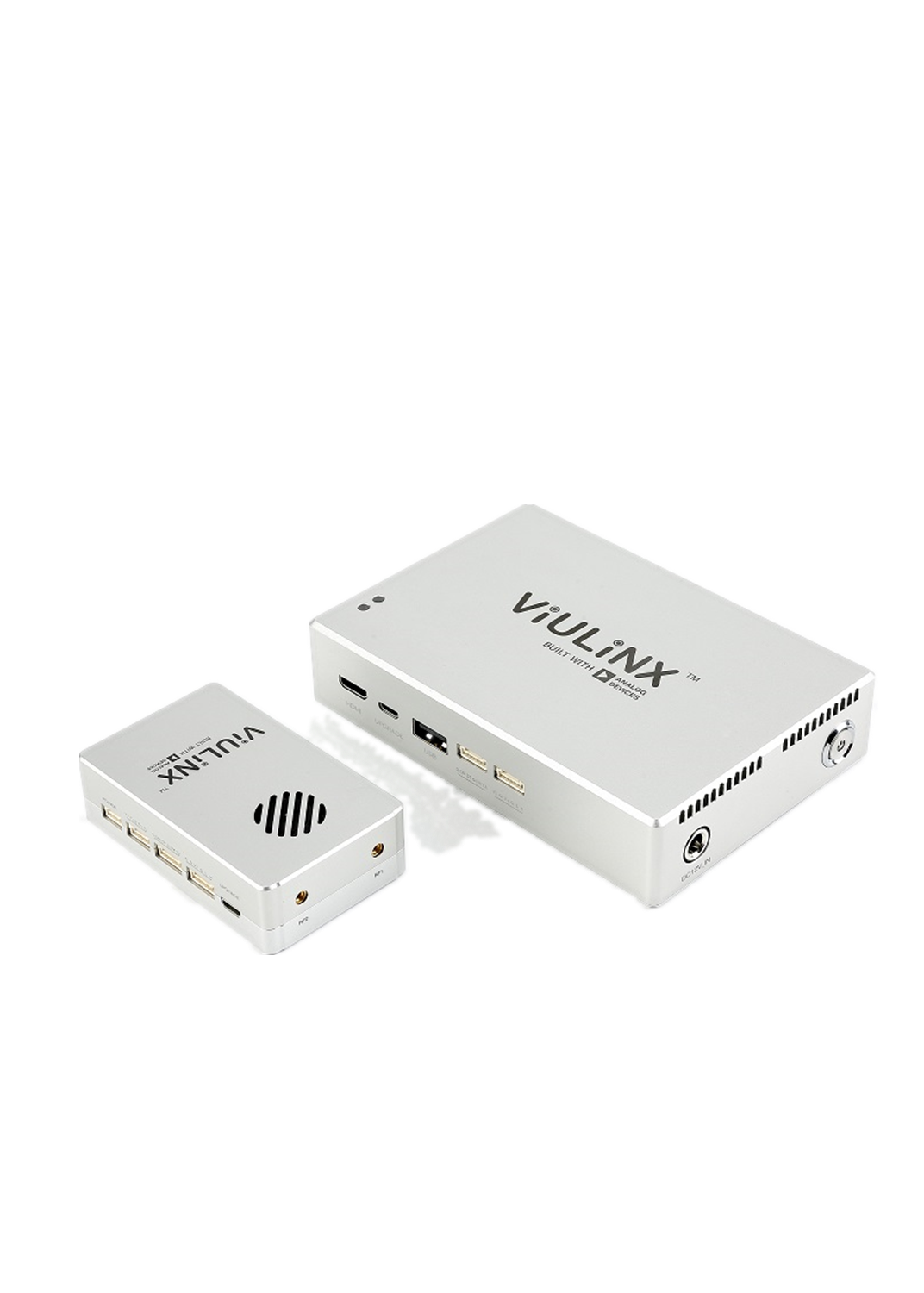 2.4GHz ViULinx digital HD wireless link
Product Details:
Viulinx is build on Xilinx FPGA and Analog Device's transceiver, AD936x
Frequency: 2.4GHz, 1.4GHz (70M~6GHz Customization)
Downlink Channel Bandwidth: 5MHz, 10MHz, 20MHz
Uplink Channel Bandwidth: 2.5MHz
Max. Tx Power: 27dBm (FCC), 20dBm (CE)
LOS Range: >12km (2.4GHz@27dBm, no interference)
Video Compression: H.264/H.265
Video Format: 720p@30fps、720p@60fps、1080p@30fp、1080p@60fps
Modulation: OFDM
Constellation: BPSK, QPSK, 16QAM
FEC: LDPC (1/2, 2/3, 3/4)
Duplex: TDD
Downlink Throughput: 2.3Mbps ~ 15.3Mbps (10MHz band)
Uplink Throughput: 115200bps (2.5MHz band)
Interface: HDMI, Ethernet, USB, Serial, SBus/PPM
Antenna: 2dBi (Air); 5dBi (Ground)
Latency: <200ms (Camera dependent)
Power Consumption: 8.5W (Air); 7.5W (Ground)
Dimensions (mm): 71.1X41.8X30.1 (Air); 130x90x33.5 (Ground)
Air Unit Weight: 96.8 grams
Operation Voltage: 7V~16V
Operating Temperature: -30°C ~60°C
Certification: FCC/CE/GITEKI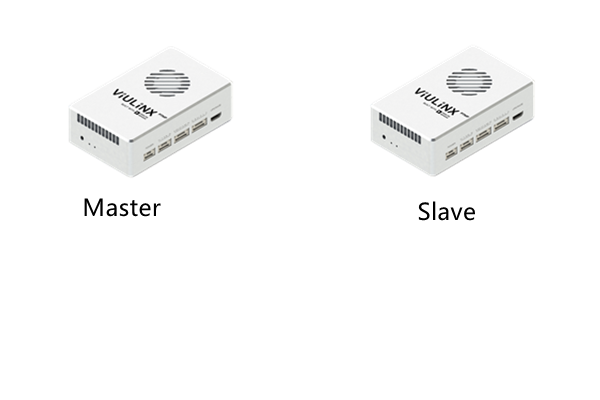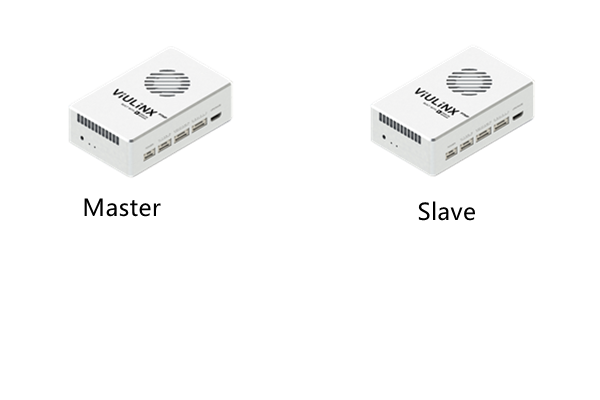 Viulinx Point-to-Multi-Points Wireless Transmission System
Product Details:
Frequency Band: 2.4GHz~2.5GHz
Bandwidth: 10MHz, 20MHz
Transmission Power: 27dBm
Antenna: 2dBi Omni antenna with MMCX connector, 5dBi
Modulation: OFDM
FEC: LDPC (1/2, 2/3, 3/4, 5/6)
Constellation: BPSK, QPSK, 16QAM
Throughput: 19Mbps (max)
Duplex: TDD
Interface:ETH, UART,MICROUSB
4-pin power input
Dimensions: 8X47.3X23.5mm (mas); 77.8X47.3X23.5mm (slv)
Weights: 103g (mas); 103g (slv)
Operating voltage: DC12V (or 3S lithium battery)
Operating temperature: -20°C ~ 50°C
Storage temperature: -20°C ~ 75°C
Operating Humidity: 10% ~ 90%
Certification: FCC/CE/GITEKI
Wireless Video Link for Unmanned Marine Vehicle
Product Details:
Frequency: 1.428GHz-1.478GHz (70M~6GHz Customization )
Bandwidth: 10MHz
Max. Tx Power: 26dBm(33dBm with external PA)
Modulation: OFDM
Constellation: BPSK, QPSK, 16QAM
FEC: LDPC (1/2, 2/3, 3/4)
Duplex: TDD
Downlink Throughput: 2.4Mbps ~ 37.6Mbps
Uplink Throughput: 550kbps~2.4Mbps
Interface: Ethernet, Serial
Glass-to-Glass Latency: <200ms (Camera dependent)
Power Consumption: 22W@33dBm with external PA
Size: 150.2mmX100mmX55.2mm
Weight: 1120g
Operation Voltage: 6V~16V
Operation Temperature: -40°C ~60°C
Antenna: Omni-directional, directional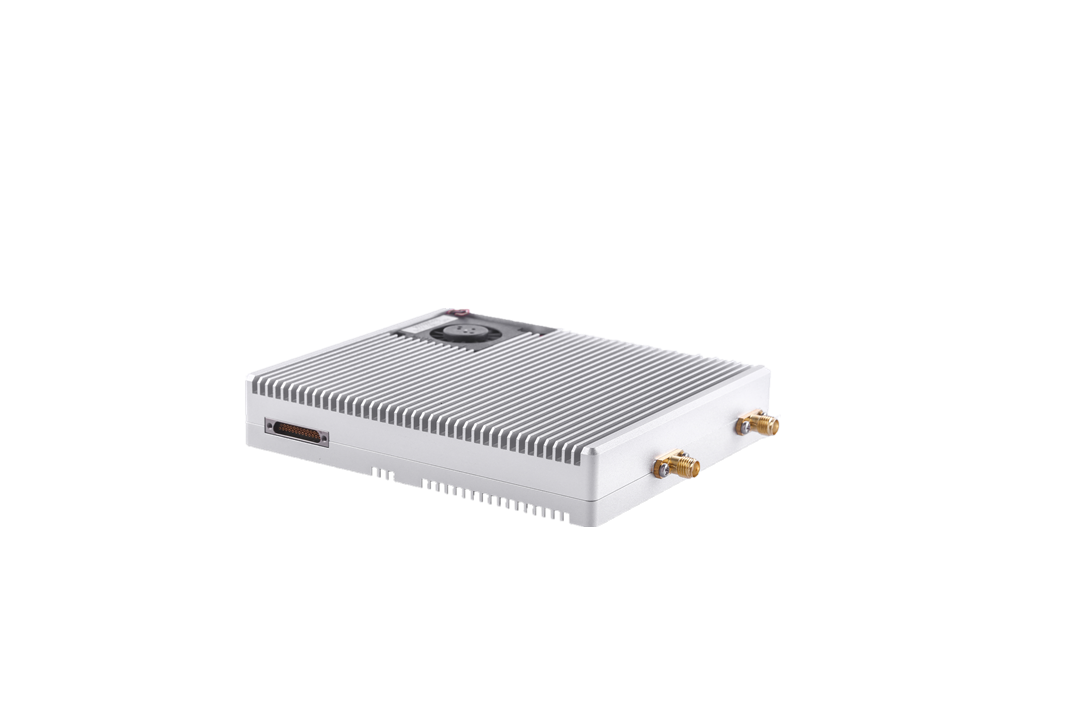 Viulinx High Power 2W Wireless Video Link
Product Details:
Frequency: 1.4GHz/2.4GHz/5.8GHz (70M~6GHz Customization )
Bandwidth: 10MHz
Max. Tx Power: 33dBm
Modulation: OFDM
Constellation: BPSK, QPSK, 16QAM
FEC: LDPC (1/2, 2/3, 3/4,  5/6)
Duplex: TDD
Downlink Throughput: 2Mbps ~ 8Mbps
Uplink Throughput: 300kbps
Interface: Ethernet, Serial, PPM, SBUS
Glass-to-Glass Latency: <200ms (Camera dependent)
Power Consumption: 22W@33dBm with external PA
Size: 125.3mmX108.4mmX23.5mm
Weight: 345g
Operation Voltage: 12V~30V
Operation Temperature: -20°C ~50°C
AES: 128/256